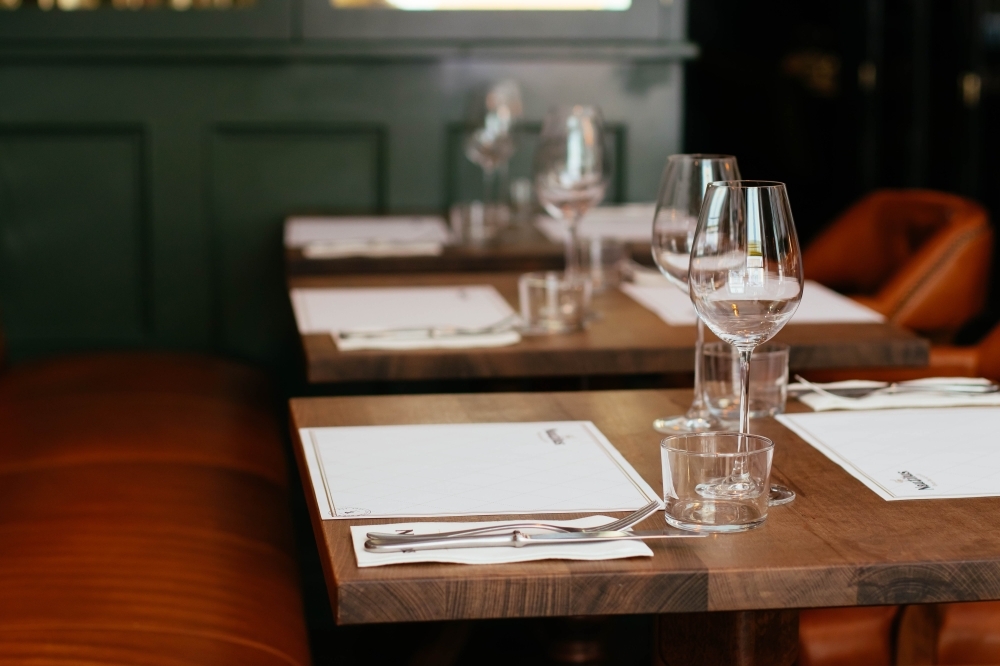 See which Heights, River Oaks and Montrose-area restaurants are participating in Houston Restaurant Weeks, Aug. 1-Sept. 6
The annual fundraiser helps increase revenue for local restaurants while raising contributions for the Houston Food Bank. (Courtesy Pexels)
Annual fundraiser Houston Restaurant Weeks is back this year from Aug. 1 through Sept. 6, with over 200 restaurants included in its lineup, announced July 15.
Founded in 2003, Houston Restaurant Weeks raises contributions for the Houston Food Bank, as participating restaurants make donations based on the number of meals they sell from a specially-priced HRW menu. Many places will offer to-go and delivery options.
Below is a list of participating HRW restaurants from the Heights, River Oaks and Montrose areas.
Alice Blue
250 W. 19th St., Houston
713-864-2050
Common Bond Bistro & Bakery
449 W. 19th St., Ste. B-100, Houston
713-357-9397
Fegen's
1050 Studewood St., Houston
713-993-6427
Harold's Restaurant, Bar & Rooftop Terrace
350 W. 19th St., Ste. C, Houston
713-360-6204
Kin Dee Thai Cuisine
1533 N. Shepherd Drive, Ste. 160, Houston
281-826-2655
Maison Pucha Bistro
1001 Studewood St., Ste. A, Houston
713-637-4976
Mastrantos
927 Studewood St., Ste. 100, Houston
346-227-8458
www.mastrantosintheheights.com
Rainbow Lodge
2011 Ella Blvd., Houston
713-861-8666
B.B. Lemon
1809 Washington Ave., Houston
713-554-1809
B&B Butchers and Restaurants
1814 Washington Ave., Houston, Texas
713-862-1814
Brenner's on the Bayou
1 Birdsall St., Houston
713-868-4444
Buffalo Bayou Brewing Co.
2101 Summer St., Houston
713-714-3335
Cadillac Bar
1802 Shepherd Drive, Houston
713-862-2020
Cyclone Anaya's Tex-Mex Kitchen
1710 Durham Drive, Houston
713-862-3209
Federal American Grill
510 Shepherd Drive, Houston
713-863-7777
Napoli's Wine Cafe
4601 Washington Ave., Ste. 190, Houston
713-434-6305
Saltgrass
1803 Shepherd Drive, Houston
713-869-7074
Xin Chào
2310 Decatur St., Houston
832-740-4888
Bisou Continental Cuisine
4444 Westheimer Road, Ste. A-120, Houston
713-955-3855
Blue Onyx Bistro
4720 Richmond Ave., Houston
713-808-9518
Bosscat Kitchen & Libations
4310 Westheimer Road, Ste. 150, Houston
281-501-1187
www.bosscatkitchen-houston.com
Grotto Ristorante
4715 Westheimer Road, Houston
713-622-3663
Le Colonial
4444 Westheimer Road, Ste. G-140, Houston
713-629-4444
Liberty Kitchen & Oysterette
4224 San Felipe St., Houston
713-622-1010
www.libertykitchenoysterette.com
Mastro's Steakhouse
1650 W. Loop S., Houston
713-993-2500
Ouisie's Table
3939 San Felipe St., Houston
713-528-2264
Willie G's Seafood
1640 W. Loop S., Houston
713-840-7190
Carrabba's
3115 Kirby Drive, Houston
713-522-3131
Eighteen36
2221 W. Alabama St., Houston
832-220-1645
Grace's
3111 Kirby Drive, Houston
713-728-6410
Sushi King
3401 Kirby Drive, Houston
713-528-8998
Tony's
3755 Richmond Ave., Houston
713-622-6778
Ambrosia
2003 Lexington St., Houston
713-393-7211
Bistro Menil
1513 W. Alabama St., Houston
713-904-3537
Brennan's of Houston
3300 Smith St., Houston
713-522-9711
Common Bond Bistro & Bakery
1706 Westheimer Road, Houston
713-529-3535
Eugene's Gulf Coast Cuisine
1985 Welch St., Houston
713-807-8883
La Griglia
2002 W. Gray St., Houston
713-526-4700
MAX's Wine Dive
214 Fairview St., Ste. 2, Houston
713-528-9200
Oporto Fooding House & Wine
125 W. Gray St., Ste. 500, Houston
713-528-0115
Roost
1972 Fairview St., Houston
713-523-7667
www.iloveroost.com
Tourão Brazilian Churrasqueria
4412 Montrose Blvd., Houston
713-395-1050
Traveler's Table
520 Westheimer Road, Houston
832-409-5785
">